On Sale
Beet Powder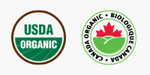 Beet has been eaten since prehistoric times and is a vegetable that has a lot to offer! Not only does it have a bright, dark pinkish-purplish colour, it contains a multitude of nutrients while offering an incomparable tangy taste.
At Zyo, we offer you a beet-based powder to add this unique vegetable to your various recipes. With no additives, artificial colours or flavours, just vegetable!  Organic and vegan.
From a nutritional point of view, beetroot has several considerable qualities:

excellent source of antioxidants
contains an impressive amount of fibre, which helps with digestion and appetite regulation
sources of vitamins A, B1, B2, B3 and C
contains a lot of potassium in addition to magnesium, zinc and phosphorus
Try our beet powder in your recipes to add many nutrients and great colour to your recipes! Did you know that it is an essential ingredient in Borsch, a typical Eastern European soup? This powder goes well in:

smoothies, juices, milks
chia puddings or yogurt bowls
sauces, marinades, dressings
soups and soups
Dessert recipes (cakes, puddings...)
Ingredients: organic beet powder.
Certified by Ecocert Canada
This information is for educational purposes only and has not been evaluated by the CFIA or FDA. It is not intended to diagnose, treat, cure, or prevent any disease