On Sale
Hibiscus Powder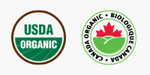 Hibiscus is a pretty plant with beautiful dark pink flowers. Its flowers are used to make bissap, a sweet and sour beverage that is extremely popular in West Africa. The taste of hibiscus is rather bitter, similar to that of cranberry.
At Zyo, we only offer you high quality products that are good to taste and healthy. Here is our hibiscus powder without additives, artificial colours or flavours
Easily add our hibiscus powder to your recipes and beverages to enhance them with a tangy taste and a beautiful pink colour. Sprinkle some in your...

smoothies
juices
cookies, muffins and cakes
condiments, marinades and dressings
This plant is full of antioxidants and is said to have anti-inflammatory and antifungal effects.
Hibiscus powder is widely used in homemade beauty care. You can add it to your hair products to make your hair shiny.
Ingredients: Hibiscus powder.
Safety:
 We recommend that you consult with a qualified healthcare practitioner before using any herbal products, particularly if you are pregnant, nursing, or on any medications.